I've been thinking I would wait until completion before posting my latest project. Well that never works... So here it goes, it started with a scratch and dent cabinet from the local furniture store with a broken front panel ($75). So I stripped it out and threw in two bose speakers and a receiver I had lying around that sound great but look beat up. I removed the glass panels (some of which I did'nt need for my application anyways. Got some pegboard cut to the size of the glass I removed and then covered them with speaker grill cloth. i used the top glass panels for a marquee and worked up a design and sent my order to MameMarquees.com. I mounted the glass using little wiring clamps turned around backwords. Worked quite nicely btw. I mocked up the top where I will recess my 15 inch ELO touchscreen. I plan on encasing the marquee windows with a light from behind attached to each door so the entire cabinet won't be lighted inside. I still hav'nt planned the sides and am looking for ideas. having more graphics printed would be too expensive at their size. I prob will just paint them black. Anyways here are the Pics...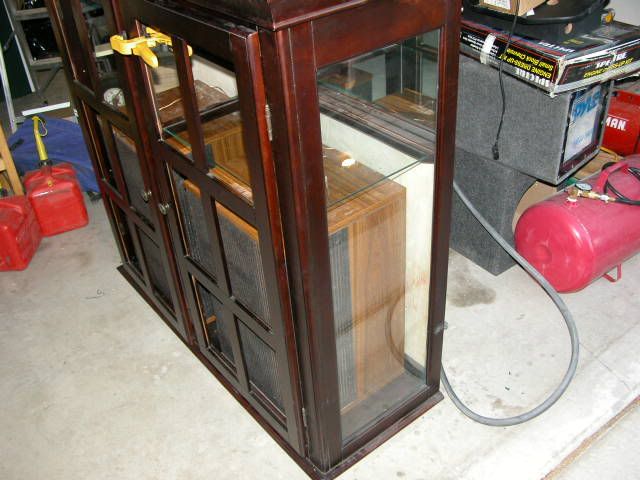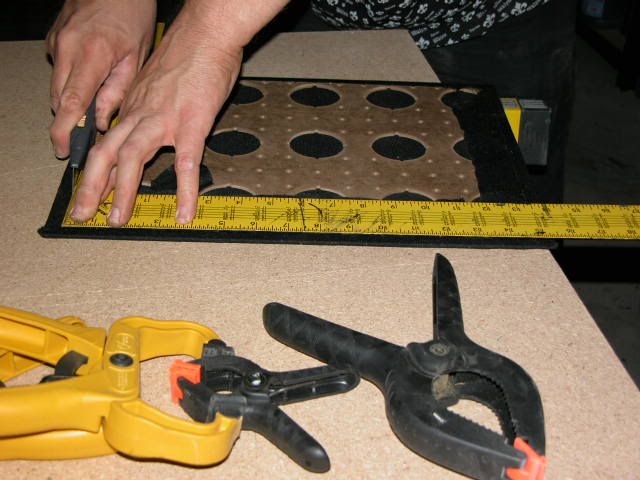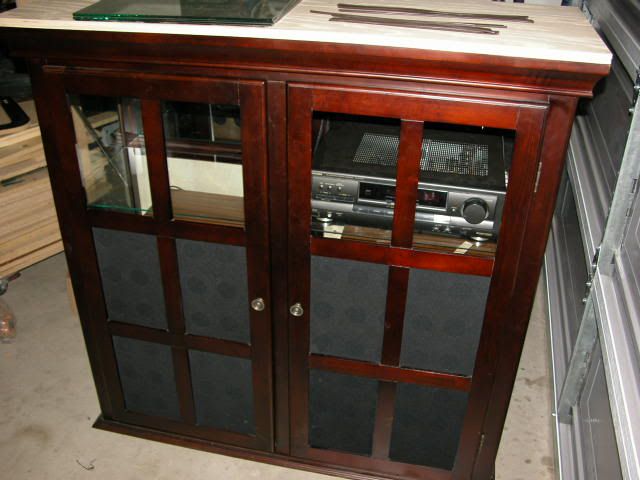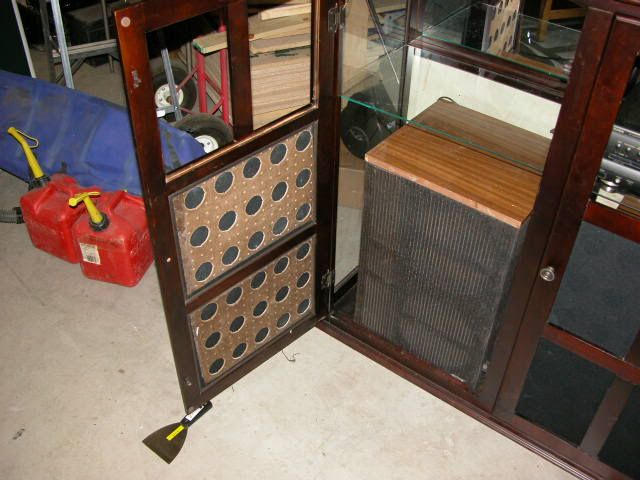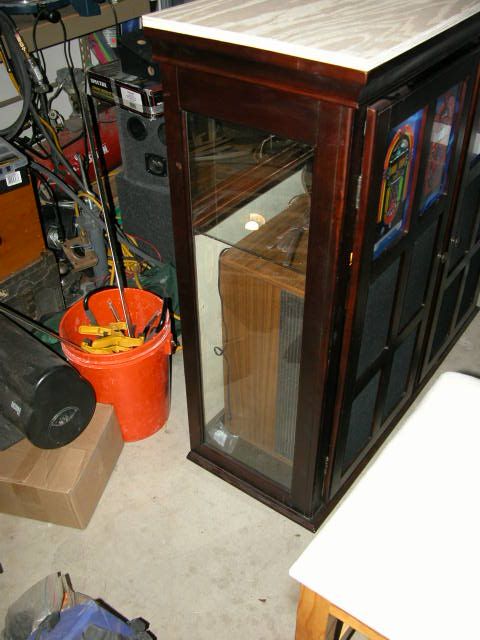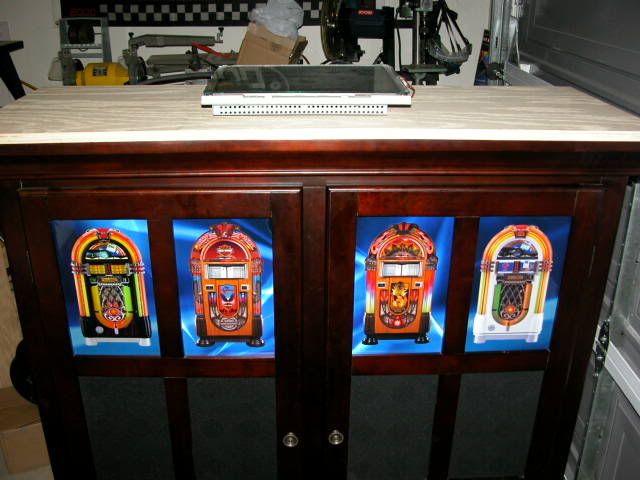 From Post 6/18/2008
Figured out what I will do to the sides. I bought 4 sconces (Wall mounted accent lights) from Lowes for $12 each. I remove the plastic light difuser and added one giant plastic piece that extends into both units. Together they form a sort of classic art deco Pillaster for either side of the jukebox. I plan to light the pillasters with 36 inch blue automotive neon. (http://cgi.ebay.com/ebaymotors/ws/eBayISAPI.dll?ViewItem&item=300234252628&ssPageName=ADME:B:EOIBSA:MOTORS:1123) which should match the marquee artwork. Here is a picture of the mock-up.


From Post 6/21/2008
Well today its like 108 degrees in Vegas. So i worked last night on recessing my ELO touchscreen into the top panel. This morning I trimmed it out and added the first coat of stain. So far so good. This is my first 'real wood' project so I don't expect perfect results, but I think its pretty good. Anyways here are the progress pics.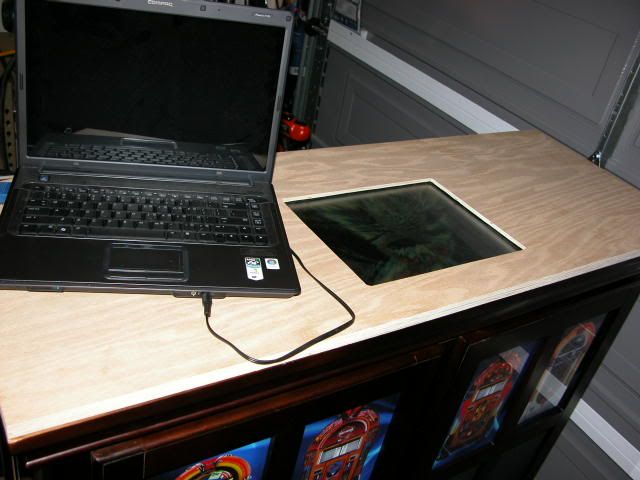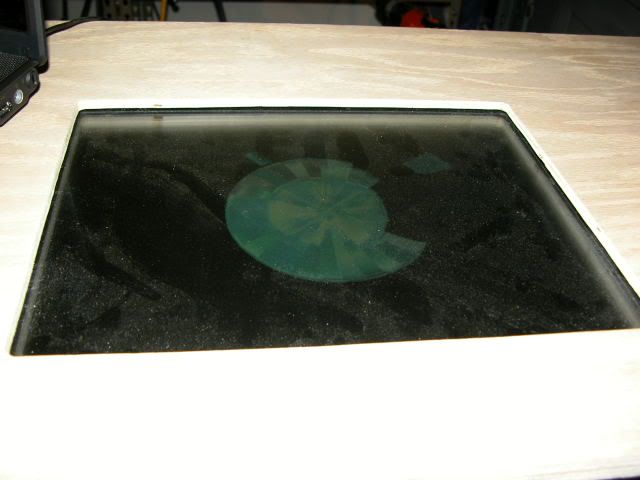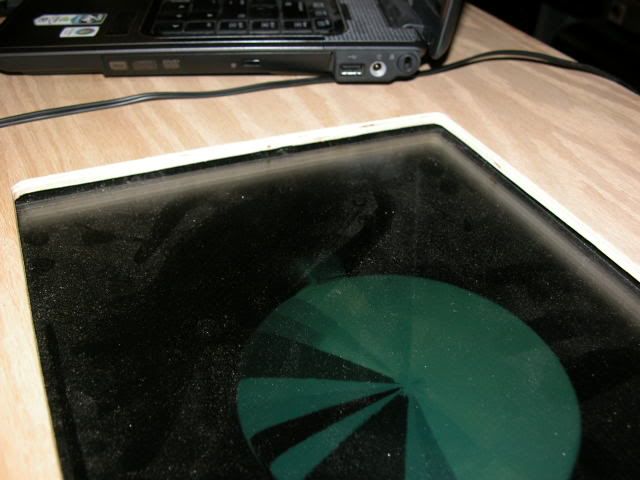 I know, I know my forstner bit is worn out and half burned its way through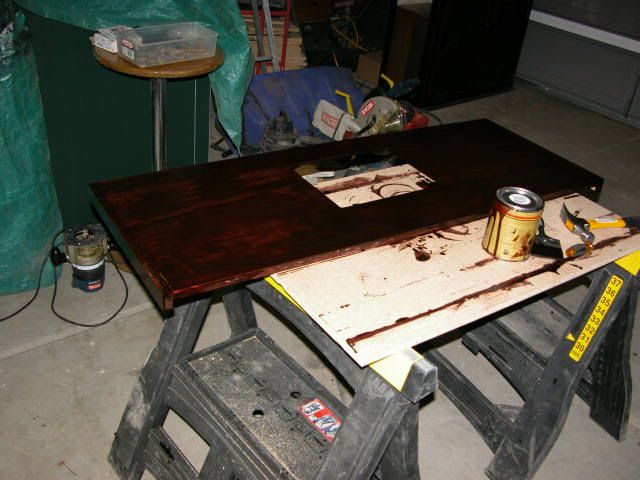 First stain coat dry enough to mock up.


From Post 6/23/2008
Not done, but time to get it out of the dusty work shop. Still have Pillasters, lighting, remote start of Stereo and Second monitor left to do. Just added second monitor to the list as I found the flat position of the screen tough for Karoke and watching videos.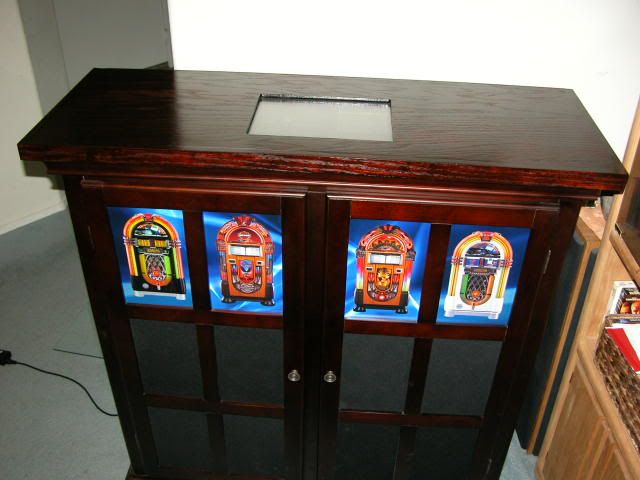 From post 6/27/2008
More progress pictures. I can see the finish line from here.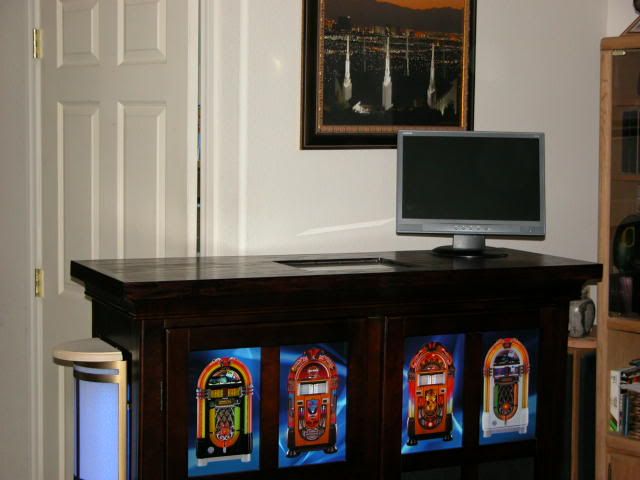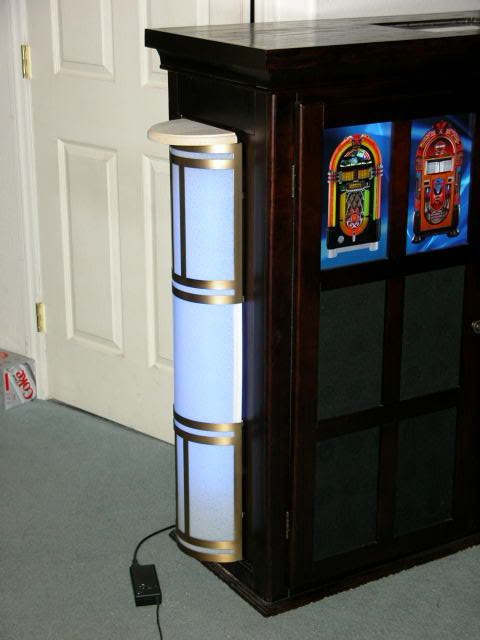 The Pillasters are up and running. Need some finishing trim, but overall I'm pleased.
Freebox 4 is up and running.
A peek beneath the skirt!

Post 7/2/2008
I hav'nt updated for a while cause I started playing with it

Anyways finished up the trim on the pillisters. Maybe last post as its pretty much done.


and lastly, a peek at my next project.